If you are a snowbird heading south for the winter, or if you're just traveling out of town for the holidays, there are several key things you can do to help protect your vacant home. Taking these steps can help protect your home from theft and other possible threats while you are away for an extended period of time.
Prevent Your Home from Appearing Unoccupied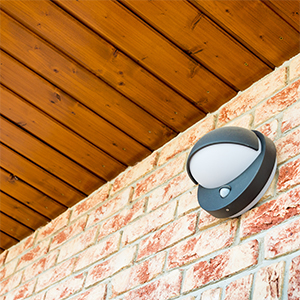 Forward your mail, stop newspaper delivery, and ask a friend to pick up items that may be left at your door.
Arrange for someone to remove snow after storms.
Put motion-sensitive exterior lights and interior lights on timers and set them to come on at varying times to discourage prowlers.
Take Steps to Protect Your Home from Thieves
Confirm that your alarm systems are in working order and have been activated.
Secure external doors and windows with deadbolt locks, security-type hinges. Install slide locks or other equivalent security locks on sliding glass doors.
Store valuables that you are not taking with you in a safe deposit box or other secure offsite location.
Avoid posting your vacation or travel plans on social media sites, as potential thieves can use that information to learn when your house will be vacant.
Perform Routine Maintenance Before You Leave
Have your heating system inspected and serviced by a licensed professional before the onset of cold weather. Have your fuel tanks filled before you leave and make sure you have set up periodic fuel deliveries, if needed. Have someone check on heat and fuel levels regularly while you are gone.
Be sure to maintain electrical power if required to keep the heating system running. If electrical service to the home is to remain on while you are away, consider having a licensed electrical contractor inspect your main electrical panel, wiring and outlets. Repair or replace anything that may be defective.
Have your roof inspected and clean your gutters to help prevent ice from building up.
Remove dead trees or large overhanging limbs that could damage your house.
Unplug all unnecessary appliances, such as your stove and microwave, before you leave.
Make sure you can periodically retrieve messages on your home answering machine or voicemail while you are away so it does not indicate "FULL" suggesting you are away when someone calls.
Make Your Home Unattractive to Pests
Clean your home thoroughly to help discourage new "residents" from moving in.
Clean, defrost and unplug refrigerators and freezers, wiping them dry and leaving doors propped open to prevent mildew. Also clean the oven.
Inspect your home for openings that animals could use to enter. For example, make sure your fireplace flue is closed, as bats, birds and squirrels are known to get inside this way.
Check weather-stripping, insulation and exterior doors and windows to ensure no major deficiencies are present. Water and insects can enter through these openings.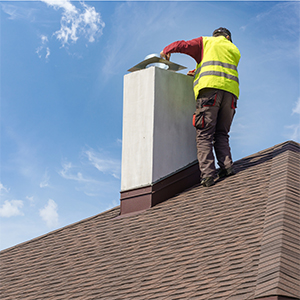 Chimneys should be inspected by a chimney service and, if necessary, cleaned to ensure that they are free from obstructions such as nesting birds. Install chimney guard screen-caps to help prevent any infestation.
Bassler & Co. Insurance Agency is always available to answer questions and help. We are your trusted Travelers agent located in Northbrook, Illinois. You can reach us at (847) 480-0800 or online at
http://www.basslerins.com/.
Source: https://www.travelers.com/resources/home/safety/snowbirds-winterize-your-vacant-home